Model Note
Three Types of Coast to Coast Sets
Type: Information
Author: David Francis
Location: Sydney, Australia
Date: 11 Aug 2010

Note: This is an exclusively Australian set made in England. There were THREE distinct variations of set box lid & insert.
The 1st set used a picture on the left hand side of the set on a blue background.
The 2nd set used a picture of the set (shown) in diorama.
The 3rd & final set used a cardboard overlay insert with image.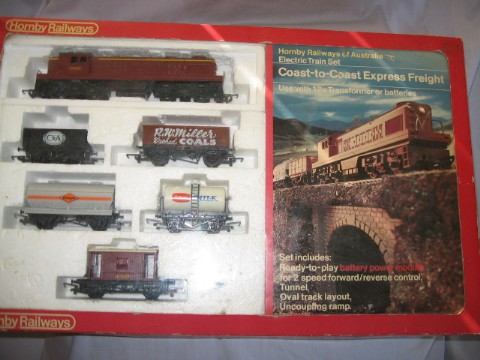 Related Model
Category: Train Sets
Model: Coast To Coast Express Freight Set (Aust)
Years Released: 1974a 1975a 1976a