Model Note
R.112
Type: Photo
Author: Terry Browne
Location: North Yorkshire, UK
Date: 25 Aug 2010

Note: This model fits closely R112 but is numbered 32075, with also 12T lettering. The photo of this particular model shows the model has been fitted with a nexts later chassis, the model sold had the early open Triang coupling. Later variations carried another number again.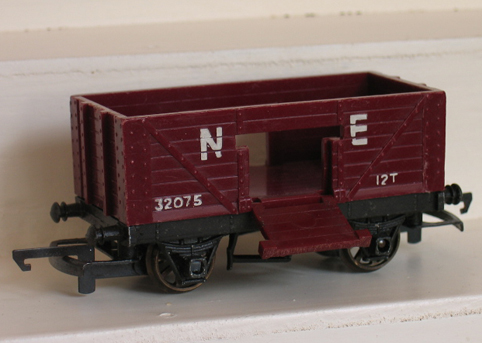 Related Model
Category: Freight Rolling Stock
Model: Goods Wagon with Drop Doors
Years Released: 1955 1956 1957
Livery: L.N.E.R. Goods