Model Note
S Class With B Class!
Type: Photo
Author: David Francis
Location: Sydney Australia
Date: 29 Sep 2010

Note: It is a great shame Hornby decided not to produce the Steam S Class (pictured in the background) for the Australian Range, instead building the Victorian S Class Diesel. Here is a picture with the shiny new Original Victorian B class (pictured in the foreground), also made by Tri-ang for many years.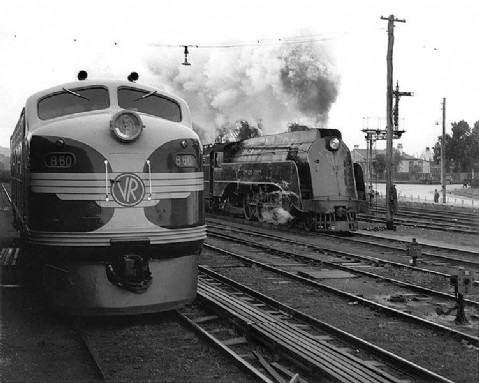 Related Model
Category: Steam Locomotives
Model: V.R. 4-6-2 Class S Locomotive - Sir Thomas Mitchell
Years Released: 1976a
Class: 4-6-2 S Class
Livery: V.R. Blue