Model Note
Southern Aurora 74 1st Type
Type: Photo
Author: David Francis
Location: Sydney, Australia
Date: 06 Oct 2011

Note: In 1974 the Southern Aurora set locomotive profile was integral in a polystrene box, as were the coaches.
In later sets the loco polystyrene rectangular foam inner was removable & sets then became more universal. The inner was also used by Hornby for solo locomotive sales in solo boxes.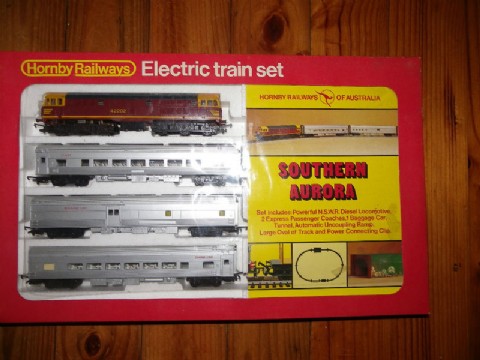 Related Model
Category: Train Sets
Model: Southern Aurora Set (Aust)
Years Released: 1974a 1975a 1976a