Model Note
Whoops!!
Type: Photo
Author: David Francis
Location: Sydney, Australia
Date: 08 Nov 2011

Note: Aussie collectors would find this interesting... This Australian freight set featured the wrong loco (an R.159) pictured on the set lid. It instead included the Blue switcher loco in the set image in VR theme.
Another VR passenger set released in the same year had the, yep you guessed, ..the VR Switcher loco on the Lid & R.159 in the set...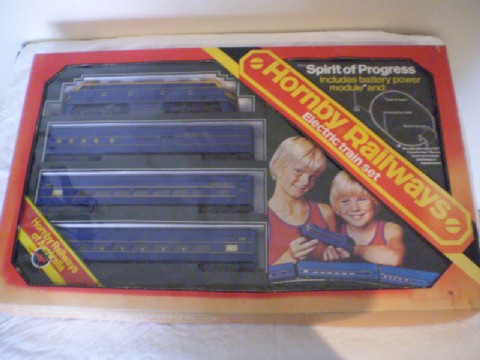 Related Model
Category: Train Sets
Model: Inter-Capital Freighter Set (Aust)
Years Released: 1976a