Model Note
V.R. Diesel Switcher in Amazing Condition
Type: Photo
Author: Andrew Menner
Location: Melbourne, Australia
Date: 18 Jun 2006

Note: A Victorian Railways T Class loco in mint condition, boxed with the correct label and even a picture insert. Only 3000 were made of this model, supposedly solely for the R.562 set. Note the side handrails that were not included in any catalogue pictures.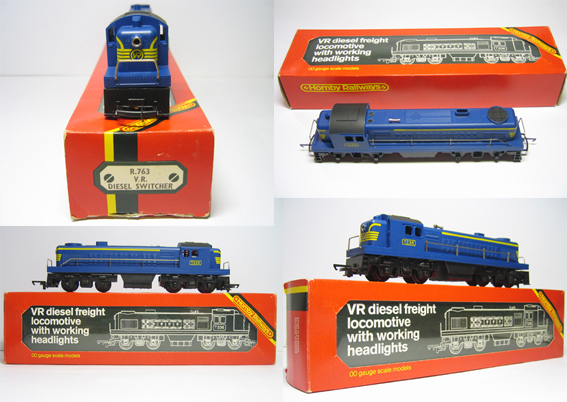 Related Model
Category: Diesel Electric Locomotives
Model: V.R. T Class Diesel Locomotive (Aust)
Years Released: 1976a
Class: V.R. T Class
Livery: V.R. Blue