Model Note
Great Photo From Railcar.co.uk
Type: Photo
Author: Nicholas J Hatton
Location: The Hague, The Netherlands
Date: 18 Jan 2006

Note: A great picture of a real Class 101 DMU on the web, in colour, with (virtually) the same livery as the Hornby R.157 DMU. Note it also has a centre car (like Hornby R. 334). Photo found at railcar.co.uk.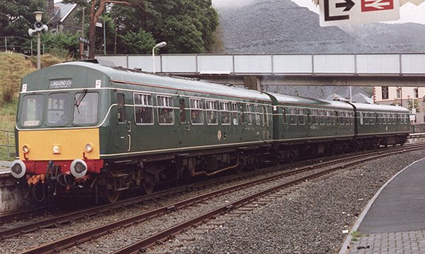 Related Model
Category: Diesel Electric Locomotives
Model: Diesel Railcar
Years Released: 1975 1976 1977
Class: Class 101 DMU
Livery: B.R. Green