Model Details
Ivatt Class 2 Locomotive

46521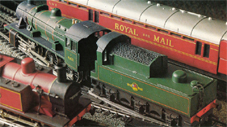 Years Released: 1978 1979 1980 1981 (Model Year pages)
Model released for 4 years.
Model:
Ivatt Class 2 Locomotive
Running Number:
46521
Category:
Steam Locomotives

Locomotive Class:
Ivatt Class 2

Designer:
George Ivatt
Class Information:
While elderly 0-6-0 tender engines formed the back-bone of London Midland Railways (LMS) prior to being absorbed by British Railways, the need for a modern light weight all-purpose mixed traffic locomotive with unlimited route availability was deemed necessary by contemporary management. The Class 2 locomotives with a 2-6-0 wheel arrangement and tender were designed for the LMS and continued to be built as an early Standard Design under the auspices of British Railways; although with minor modifications to the Standardised Design of Robert Riddles after nationalisation.
More...
Weight:
84 tons (including tender)
Purpose:
Mixed Traffic
Wheel Arrangement:
2-6-0
Wheel Arrangement Name:
Mogul

Model Information:
---
Models Produced:
* 16,700
* Information from
Triang & Hornby, The Story of Rovex, Volumes 1, 2 and 3 - Pat Hammond
Logo & Box Style:

1978
1979

1980
1981
Company:
B.R. -
British Railways
Logo:
B.R. Late Crest
Logo Years:
1956 - 1967

Livery:
B.R. Green

Livery Details:
Brunswick green with orange and black lining with yellow lettering.
Company Information:
British Railways came into existence in 1948 when the dominating four British railway companies amalgamated. Steam traction on British Railways ended in 1968 and the system was re-branded as British Rail.
Model Ranking:
Current: 393 -
September 2021
Previous: 275 -
August 2021
Movement:

(-118)

Model Year Details
(4)
Related Service Sheets
(7)
| NO | SERVICE SHEET NAME | ISSUE DATE |
| --- | --- | --- |
| 81B | X.03 Electric Motor - 12 Volts D.C. | September 1978 |
| 81B (Back) | X.03 Electric Motor - 12 Volts D.C. - Back | September 1978 |
| 85A | 2-6-0 Ivatt Class 2 - R.852 | August 1980 |
| 85A (Back) | 2-6-0 Ivatt Class 2 - R.852 - Back | August 1980 |
| HR1978 | Locomotive Operation And Maintenance 1978 (Front) | 1978 |
| HR1978 (Back) | Locomotive Operation And Maintenance 1978 (Back) | 1978 |
| HR1978 C2 | Locomotive Operation And Maintenance 1978 (Class 2) | 1978 |
Model Photos & Notes
(0)
Model Catalogue Information
| YEAR | INFORMATION |
| --- | --- |
| 1978 | The Ivatt 2-6-0?s were designed for the cross-country services of the LMS and their light weight gave them a wide route availability across a network of lines with severe weight restrictions. The Hornby model depicts one of the locomotives completed after nationalisation and it can still be seen hauling trains on the Severn Valley Railway in Shropshire. The model has glazed windows fitted to both the locomotive and tender, and has finer scale wheels. |
| 1980 | Includes crew figures and vacuum pipes. |
| 1981 | Vacuum pipes and crew figures. |
Motor Information
Price List
Catalogue Images
(4)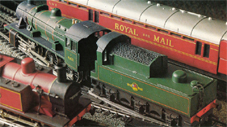 R.852 Ivatt Class 2 Locomotive - 1978


R.852 Ivatt Class 2 Locomotive - 1979


R.852 Ivatt Class 2 Locomotive - 1980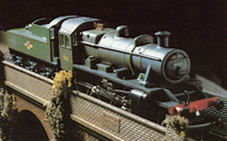 R.852 Ivatt Class 2 Locomotive - 1981
Ivatt Class 2 Locomotive on ebay UK

Search For: 'hornby ivatt'
Ending Soonest
ITEM
DETAILS
Hornby R852 2-6-0 Ivatt 2F/2MT Loco Repainted/Renumbered 46502 BR Black - Auction

Location: Middlesbrough, United Kingdom
Condition: Used
Current Price: £40.00 GBP
Time Left: 0d 2h 9m 41s
Bids: 0
HORNBY EX LMS IVATT MOGUL 2MT LOCO BODY ONLY - No.2 - Store Inventory

Location: Winsford, United Kingdom
Condition: Used
Current Price: £19.75 GBP
Time Left: 0d 6h 44m 39s
Bids: 0
HORNBY BR CLASS 2 IVATT 2-6-0 MOTION BRACKET SPARES S8871 - Fixed Price

Location: Preston, United Kingdom
Condition: New
Current Price: £1.75 GBP
Time Left: 1d 2h 29m 20s
Bids: 0
00' Hornby S8871 ST. Dinadon / Ivatt Motion Bracket - Fixed Price

Location: East Cowes, United Kingdom
Condition: New
Current Price: £1.01 GBP
Time Left: 1d 22h 15m 30s
Bids: 0
Hornby R857 Ivatt Class 2MT 2-6-0 46400 in BR black with late crest - Fixed Price

Location: Ballyclare, United Kingdom
Condition: New
Current Price: £98.00 GBP
Time Left: 2d 4h 3m 39s
Bids: 0
HORNBY R857 IVATT BR 2MT 2-6-0 LOCO (LOOK) BOXED - Auction

Location: Oswestry, United Kingdom
Condition: Used
Current Price: £44.50 GBP
Time Left: 2d 4h 35m 12s
Bids: 0
Hornby Minitrix 2-6-0 Ivatt - Auction

Location: Doune, United Kingdom
Condition: Used
Current Price: £14.99 GBP
Time Left: 2d 5h 42m 2s
Bids: 1
HORNBY X515 X516 COUPLING RODS A1 A3 A4 BATTLE OF BRITAIN IVATT CLASS 5 B12 etc - Fixed Price

Location: Liskeard, United Kingdom
Condition: New
Current Price: £4.99 GBP
Time Left: 2d 20h 19m 27s
Bids: 0
Hornby X837 Ivatt / James 2-6-0 Class 2 Pony Truck - Fixed Price

Location: Middlesbrough, United Kingdom
Condition: New
Current Price: £3.99 GBP
Time Left: 3d 3h 28m 45s
Bids: 0
Hornby R852 BR Ivatt 2-6-0 46521 LMS Green Loco Drive 00 Gauge RM48 ex SVR - N/A

Location: Bristol, United Kingdom
Condition: Used
Current Price: £39.00 GBP
Time Left: 3d 17h 0m 2s
Bids: 0
Triang Hornby S8871 Ivatt / Sir Dinadan Motion Bracket - Fixed Price

Location: Middlesbrough, United Kingdom
Condition: New
Current Price: £2.00 GBP
Time Left: 3d 18h 12m 56s
Bids: 0
Triang Hornby S4039 Hall L1 Ivatt 2P Britannia Coupling Link - Tender Drawbar - Fixed Price

Location: Middlesbrough, United Kingdom
Condition: New
Current Price: £1.00 GBP
Time Left: 3d 19h 41m 23s
Bids: 0
Peters Spares PS16 Triang Hornby X598 Hall B12 08 N15 Ivatt Pickup Spring OO - Fixed Price

Location: Middlesbrough, United Kingdom
Condition: New
Current Price: £2.99 GBP
Time Left: 3d 19h 47m 54s
Bids: 0
TRI-ANG/HORNBY 'OO' CLASS 2F/2MT 2-6-0 IVATT (LOCO ONLY) SPARES/REPAIRS UNBOXED - Auction

Location: Wellingborough, United Kingdom
Condition: Used
Current Price: £7.15 GBP
Time Left: 4d 22h 40m 16s
Bids: 4
00 gauge Hornby R.857 BR Loco Ivatt Class 2. 2-6-0 Locomotive & Tender - Auction

Location: Cambridge, United Kingdom
Condition: Used
Current Price: £13.90 GBP
Time Left: 4d 23h 24m 33s
Bids: 0
Hornby Ivatt 46400 Excellent condition - Auction

Location: Chigwell, United Kingdom
Condition: Used
Current Price: £39.99 GBP
Time Left: 5d 1h 39m 17s
Bids: 0
BACHMANN 32-830 DCC READY LMS BLACK 2-6-0 IVATT CLASS 2 LOCOMOTIVE 6402 nz - Store Inventory

Location: Warwick, United Kingdom
Condition: New
Current Price: £89.50 GBP
Time Left: 5d 3h 6m 24s
Bids: 0
BACHMANN 32-575 DCC READY LMS BLACK 2-6-0 IVATT CLASS 4 LOCOMOTIVE 3001 nz - Store Inventory

Location: Warwick, United Kingdom
Condition: New
Current Price: £89.50 GBP
Time Left: 5d 3h 6m 24s
Bids: 0
Hornby R857 Ivatt Class 2 Locomotive - Auction

Location: Dudley, United Kingdom
Condition: Used
Current Price: £34.99 GBP
Time Left: 5d 3h 18m 51s
Bids: 0
Hornby Minitrix N gauge LMS Ivatt Class 2 2-6-2 T in Late BR Livery - Auction

Location: Burgess Hill, United Kingdom
Condition: Used
Current Price: £40.00 GBP
Time Left: 5d 3h 57m 18s
Bids: 0
Hornby S8871 motion bracket for R857 Ivatt Cl2 R154 Dinadan MINT - Fixed Price

Location: Boston, United Kingdom
Condition: New
Current Price: £2.10 GBP
Time Left: 5d 23h 53m 51s
Bids: 0
Hornby S1022B Ivatt Cheesehead Black Chassis Extention Screw - Fixed Price

Location: Middlesbrough, United Kingdom
Condition: New
Current Price: £0.99 GBP
Time Left: 6d 1h 36m 7s
Bids: 0
Hornby S1022 USED Ivatt Cheesehead Chassis Extention Screw - Fixed Price

Location: Middlesbrough, United Kingdom
Condition: Used
Current Price: £0.99 GBP
Time Left: 6d 1h 36m 12s
Bids: 0
HORNBY R857 EMPTY BOX for BR BLACK 2-6-0 IVATT CLASS LOCOMOTIVE 46400 nz - Store Inventory

Location: Warwick, United Kingdom
Condition: Used
Current Price: £19.50 GBP
Time Left: 6d 1h 50m 12s
Bids: 0
00 gauge Hornby R.857 BR Loco Ivatt Class 2. 2-6-0 Locomotive & Tender - Auction

Location: Hemel Hempstead, United Kingdom
Condition: Used
Current Price: £15.00 GBP
Time Left: 6d 7h 34m 35s
Bids: 0
Hornby S4301 Ivatt Pony Truck Frame And Coupling - Fixed Price

Location: Middlesbrough, United Kingdom
Condition: New
Current Price: £1.99 GBP
Time Left: 7d 17h 12m 51s
Bids: 0
Hornby S3906 Ivatt Drawbar (Early) - Fixed Price

Location: Middlesbrough, United Kingdom
Condition: New
Current Price: £1.00 GBP
Time Left: 8d 17h 39m 40s
Bids: 0
Hornby R857 Ivatt Class 2 2-6-0 Locomotive & Tender 46400 BR Black - Boxed. - Fixed Price

Location: Aberdare, United Kingdom
Condition: Used
Current Price: £54.99 GBP
Time Left: 9d 15h 44m 41s
Bids: 0
HORNBY MODEL No.R.857 LMS Class 2MT 2-6-0 "IVATT MOGUL" LOCO REFINISHED CODE 3) - Fixed Price

Location: Grange-Over-Sands, United Kingdom
Condition: Used
Current Price: £80.00 GBP
Time Left: 10d 7h 0m 22s
Bids: 0
Hornby OO R857 Ivatt Class 2 (7) SMN - Fixed Price

Location: London, United Kingdom
Condition: Used
Current Price: £49.50 GBP
Time Left: 11d 7h 46m 18s
Bids: 0
2 X HORNBY #R857 IVATT CLASS 2MT SPARES REPAIRS BODIES SHELLS ONLY 'OO' IN USED - Fixed Price

Location: Abergavenny, United Kingdom
Condition: Used
Current Price: £16.77 GBP
Time Left: 12d 5h 3m 13s
Bids: 0
Hornby R.857 BR Black Ivatt Class 2 2-6-0 loco 46400, - Fixed Price

Location: Carlisle, United Kingdom
Condition: Used
Current Price: £49.97 GBP
Time Left: 12d 15h 15m 56s
Bids: 0
hornby oo r857 br 2-6-0 ivatt class 2 locomotive made in england. - Fixed Price

Location: Rugby, United Kingdom
Condition: Used
Current Price: £29.00 GBP
Time Left: 13d 5h 12m 4s
Bids: 0
Hornby Spares S4301 Ivatt 2Mt Front Pony Truck Qty x 1 used - Fixed Price

Location: Nottingham, United Kingdom
Condition: Used
Current Price: £5.99 GBP
Time Left: 14d 1h 44m 25s
Bids: 0
HORNBY R857 BODY/SHELL BR BLACK 2-6-0 IVATT CLASS 2 Nr 47400 - SPARES OR REPAIR - Fixed Price

Location: Bishop's Stortford, United Kingdom
Condition: Used
Current Price: £12.99 GBP
Time Left: 14d 3h 11m 3s
Bids: 0
Hornby R857 BR ex LMS Ivatt 2MT 46400 Mickey Mouse BR Black East Anglia loco - Fixed Price

Location: Cambridge, United Kingdom
Condition: Used
Current Price: £45.00 GBP
Time Left: 14d 20h 0m 13s
Bids: 0
HORNBY EX LMS IVATT MOGUL 2MT BLACK TENDER BODY ONLY - No.2 - Store Inventory

Location: Winsford, United Kingdom
Condition: Used
Current Price: £19.75 GBP
Time Left: 15d 6h 27m 52s
Bids: 0
HORNBY EX LMS IVATT MOGUL 2MT BLACK TENDER BODY ONLY - No.1 - Store Inventory

Location: Winsford, United Kingdom
Condition: Used
Current Price: £16.95 GBP
Time Left: 15d 6h 30m 28s
Bids: 0
HORNBY EX LMS IVATT MOGUL 2MT BLACK TENDER CHASSIS ONLY - No.1 - Store Inventory

Location: Winsford, United Kingdom
Condition: Used
Current Price: £19.75 GBP
Time Left: 15d 6h 35m 34s
Bids: 0
HORNBY EX LMS IVATT MOGUL 2MT BLACK TENDER CHASSIS ONLY - No.2 - Fixed Price

Location: Winsford, United Kingdom
Condition: Used
Current Price: £17.95 GBP
Time Left: 15d 6h 37m 31s
Bids: 0
HORNBY 00 PISTON BLOCK ASSEMBLY R857 IVATT 46400 BR BLACK 2MT 2-6-2 GC 46400 - Fixed Price

Location: Southampton, United Kingdom
Condition: Used
Current Price: £16.37 GBP
Time Left: 15d 18h 2m 47s
Bids: 0
HORNBY 00 FRONT BOGIE ASSEMBLY R857 IVATT 46400 BR BLACK 2MT 2-6-0 GC - Fixed Price

Location: Southampton, United Kingdom
Condition: Used
Current Price: £14.29 GBP
Time Left: 16d 18h 41m 11s
Bids: 0
Hornby Minitrix N.205 Ivatt Tank BR Black Livery No.41234 (N Gauge) Boxed O54 - Fixed Price

Location: Peterborough, United Kingdom
Condition: Used
Current Price: £54.50 GBP
Time Left: 18d 20h 52m 30s
Bids: 0
HORNBY R857 SPARES REPAIR BR BLACK 2-6-0 IVATT CLASS LOCOMOTIVE oa - Fixed Price

Location: Warwick, United Kingdom
Condition: Used
Current Price: £37.50 GBP
Time Left: 19d 4h 1m 34s
Bids: 0
S3890 HORNBY TRIANG DRAWBAR IVATT CLASS R2A - Fixed Price

Location: Bristol, United Kingdom
Condition: New
Current Price: £2.50 GBP
Time Left: 19d 4h 36m 36s
Bids: 0
HORNBY EX LMS IVATT MOGUL 2MT LOCO BODY ONLY - No.1 - Store Inventory

Location: Winsford, United Kingdom
Condition: Used
Current Price: £19.75 GBP
Time Left: 19d 9h 6m 15s
Bids: 0
HORNBY IVATT CLASS 2 2-6-0 B12 CLASS 4-6-0 PICK UP PLATE SPARES PARTS KIT - Fixed Price

Location: Preston, United Kingdom
Condition: Used
Current Price: £4.95 GBP
Time Left: 19d 18h 0m 49s
Bids: 0
oo gauge Hornby R857 Ivatt Class 2-6-0 BR Black 46400 - VGC tatty box - Fixed Price

Location: Great Yarmouth, United Kingdom
Condition: Used
Current Price: £49.95 GBP
Time Left: 20d 21h 17m 18s
Bids: 0
ROVEX HORNBY R857 BR 2-6-0 IVATT CLASS 2 2mt #46400 VGBC OO GAUGE - Fixed Price

Location: Faversham, United Kingdom
Condition: Used
Current Price: £39.99 GBP
Time Left: 21d 17h 4m 11s
Bids: 0
Hornby X1033 Ivatt Cylinder Block - Fixed Price

Location: Middlesbrough, United Kingdom
Condition: New
Current Price: £2.75 GBP
Time Left: 21d 17h 55m 53s
Bids: 0
Hornby S3908 Ivatt Chassis Extension - Fixed Price

Location: Middlesbrough, United Kingdom
Condition: New
Current Price: £2.00 GBP
Time Left: 21d 21h 10m 28s
Bids: 0
HORNBY EX LMS IVATT MOGUL 2MT GREEN LOCO BODY ONLY - No.3 - Fixed Price

Location: Winsford, United Kingdom
Condition: Used
Current Price: £21.95 GBP
Time Left: 22d 5h 18m 24s
Bids: 0
HORNBY EX LMS IVATT MOGUL 2MT LOCO BODY ONLY - No.4 - Store Inventory

Location: Winsford, United Kingdom
Condition: Used
Current Price: £16.95 GBP
Time Left: 22d 6h 57m 2s
Bids: 0
Hornby X962 Ivatt Wheel Semi Flanged With Crank Black - Fixed Price

Location: Middlesbrough, United Kingdom
Condition: New
Current Price: £2.50 GBP
Time Left: 22d 22h 17m 12s
Bids: 0
Hornby X962/1 Ivatt Wheel Semi Flanged With Crank Black Chipped - Fixed Price

Location: Middlesbrough, United Kingdom
Condition: New
Current Price: £1.75 GBP
Time Left: 22d 22h 17m 15s
Bids: 0
Hornby Minitrix N.205 Ivatt Tank BR Black Livery No.41234 (N Gauge) Boxed O54 - Fixed Price

Location: Broadstairs, United Kingdom
Condition: Used
Current Price: £49.00 GBP
Time Left: 22d 23h 15m 54s
Bids: 0
HORNBY EX LMS IVATT MOGUL 2MT GREEN TENDER BODY ONLY - No.3 - Fixed Price

Location: Winsford, United Kingdom
Condition: Used
Current Price: £14.95 GBP
Time Left: 24d 2h 15m 46s
Bids: 0
Hornby Railways S3456 Collector Diaphragm Plate B12,Hall,Ivatt,Sir Dinadan - Fixed Price

Location: Kendal, United Kingdom
Condition: New
Current Price: £3.50 GBP
Time Left: 25d 6h 3m 44s
Bids: 0
Hornby S1186 B12 / Hall / Ivatt Drawbar Screw - Fixed Price

Location: Middlesbrough, United Kingdom
Condition: New
Current Price: £0.99 GBP
Time Left: 25d 18h 34m 0s
Bids: 0
Hornby S3907 Ivatt Piston Rod - Fixed Price

Location: Middlesbrough, United Kingdom
Condition: New
Current Price: £1.50 GBP
Time Left: 25d 19h 50m 32s
Bids: 0
Hornby S3920 Ivatt Crosshead - Fixed Price

Location: Middlesbrough, United Kingdom
Condition: New
Current Price: £0.99 GBP
Time Left: 25d 19h 50m 36s
Bids: 0
Hornby X838 Ivatt Valve Gear Link Assembly Left Hand - Fixed Price

Location: Middlesbrough, United Kingdom
Condition: New
Current Price: £2.10 GBP
Time Left: 25d 19h 50m 40s
Bids: 0
Hornby X839 Ivatt Valve Gear Link Assembly Right Hand - Fixed Price

Location: Middlesbrough, United Kingdom
Condition: New
Current Price: £2.10 GBP
Time Left: 25d 19h 50m 44s
Bids: 0
Hornby X735 Britannia / Ivatt Pony Truck / 9F Pony Truck Wheel (Pk1) - Fixed Price

Location: Middlesbrough, United Kingdom
Condition: New
Current Price: £1.50 GBP
Time Left: 26d 0h 42m 4s
Bids: 0
R852 Hornby OO Gauge BR Ivatt Class 2 2-6-0 (Pre-owned) - Fixed Price

Location: United Kingdom
Condition: Used
Current Price: £82.44 GBP
Time Left: 26d 16h 27m 48s
Bids: 0
Genuine Hornby Spare Part S1186 x 4 B12 / Hall / Ivatt Drawbar Screw - Fixed Price

Location: Wigan, United Kingdom
Condition: New
Current Price: £5.00 GBP
Time Left: 26d 16h 54m 55s
Bids: 0
HORNBY IVATT 2-6-0 GREEN COMPLETE TENDER ONLY, MADE UK ,FOR SPARES - Fixed Price

Location: Pontefract, United Kingdom
Condition: Used
Current Price: £14.99 GBP
Time Left: 26d 21h 28m 33s
Bids: 0
HORNBY R852 BR 2-6-0 IVATT CLASS 2 LOCOMOTIVE NEW WITH WORN BOX & WORKING - Fixed Price

Location: Dereham, United Kingdom
Condition: Used
Current Price: £49.99 GBP
Time Left: 26d 23h 39m 41s
Bids: 0
HORNBY OO GAUGE R857 B.R. 2-6-0 LOCOMOTIVE & TENDER IVATT CLASS 2 RN: 46400 - Store Inventory

Location: Lincoln, United Kingdom
Condition: Used
Current Price: £47.49 GBP
Time Left: 27d 0h 3m 15s
Bids: 0
Hornby R852 BR Ivatt 2-6-0 46521 (LMS Class 2F) Green Loco Drive 00 Gauge RM48 - Fixed Price

Location: Halifax, United Kingdom
Condition: Used
Current Price: £67.19 GBP
Time Left: 27d 23h 3m 58s
Bids: 0
unboxed Hornby Ivatt Class 2 tender locomotive in BR lined green livery, no46521 - Fixed Price

Location: Tonbridge, United Kingdom
Condition: Used
Current Price: £38.00 GBP
Time Left: 29d 6h 6m 38s
Bids: 0
Ivatt Class 2 Locomotive on ebay US

Search For: 'hornby ivatt'
Ending Soonest
Ivatt Class 2 Locomotive on ebay Australia

Search For: 'hornby ivatt'
Ending Soonest